CLUB COMMITTEE
The Committee of the Finnish Lapphund Club of Victoria exists to represent members interests, and manage the general running of the Club and its activities. All Committee positions are open for election on an annual basis at the FLCV Annual General Meeting, as per the FLCV Rules.
If you have interest in one day running for a position on Committee, please contact the Secretary who can explain to you the process of election and the general commitment required.
The 2020 committee has now been elected. Read on to learn more about each committee member. 
President – Shareen Chouffot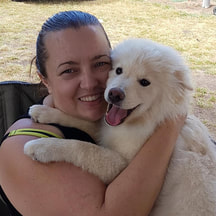 After first discovering Finnish Lapphunds in 2007, it took Shareen almost two years to welcome home her first and second Lappies, Mischa and Dolce. She now has four Lappies living at home, and together with her partner, Glen Brassington breeds under the prefix 'Caleebra'.
Her canine interests include Conformation, Obedience, Tricks, Rally-O and Agility, though she only competes at Shows and Rally as she's too clumsy for the other two. Her best friend and heart dog, 'Dolce', has led her life in a very peculiar direction, where she's become a crazy dog lady and President of a breed club.
EMAIL: president@flcv.org
Vice President – Terri MacDonald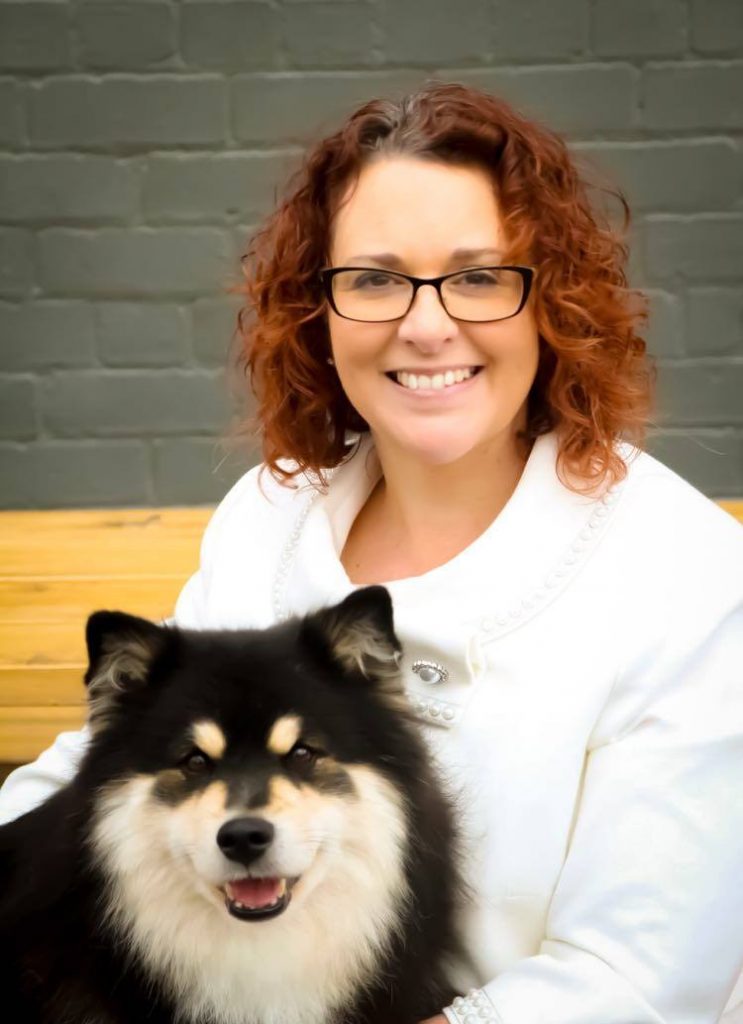 Terri has been involved with Lappies for over a decade, obtaining her first Lappie in 2008 and joining the FLCV as one of the original Committee members.
Showing and breeding under the 'Taigakoira' kennel prefix, Terri has been active in both the Finnish Lapphund community and Dogs Victoria more broadly since this time. She has also had the pleasure of seeing (and even showing) Lappies internationally, in Finland, Sweden and Norway, and has imported a number of new lines into the country.
Taigakoira bred Lappies have done well in and out of the show rings, with highlights including Best in Show wins at multiple FLCV breed specialty championship shows as well as multiple all-breed championship shows, and Best of Breed wins at multiple Royal shows. Taigakoira Lappies have also done well in herding and at performance sports, with a number of dogs earning multiple titles (thanks also to their dedicated owners!).

Terri and her family live north of Melbourne on a small property with ducks, chickens, alpacas, sheep, a cat and of course, a number of spoilt Lappies who very much enjoy both the couch and country life!

Terri currently holds the positions of Vice-President, Education Officer and Health Officer.
EMAIL: vicepresident@flcv.org
Treasurer – Megan Ruff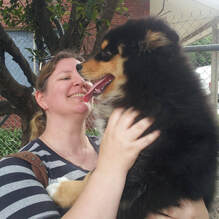 Megan has been involved with Finnish Lapphunds since attending a Lappie Picnic in 2009, welcoming her first Lappie Tarja into her home in 2010.
She went from a first-time dog owner and novice showie to a regular show competitor and dabbled with some club obedience and herding, and bred her first litter under the 'Aetherglow' prefix in 2014.
Megan takes an active interest in showing, training and enjoying the breed as family members and companions, and currently lives with two Lappies, Tarja and Aslak.
Secretary – Sue Taylor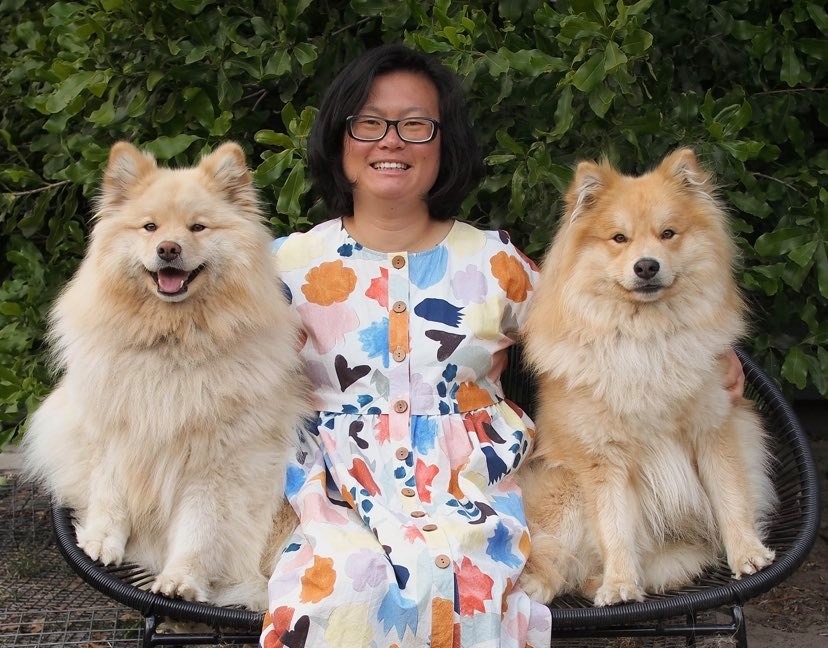 Sue is the owner of Mimi (on the left) and Skipper (on the right).
Sue and her Lappies attempt to do dog sports and try to show at dog shows when able.
Sue initially started as a pet owner, became very interested in the breed and joined the Committee.
Sue has been heavily involved with the Lappie community for many years, including several years on the Committee in various roles. She is currently the Secretary.
EMAIL: secretary@flcv.org
Show Secretary – Sue Sharp
In 2002 Sue and Wayne welcomed the first Finnish Lapphund bitch to Victoria. This started their love affair for the breed.With Ch Theldaroy Wild About Me (Kiki) Sue set about learning as much as she could about the breed, with lots of help from Finland. They travelled around the country showing their dogs and spreading the word about the breed.
Her first breed was Border Collies which she had for 25 years under the 'Janoby Kennels' prefix. Sue was also an obedience judge and top level instructor at Southern Obedience Club. She also served for seven years on the BC Club Committee and spent 10 years as a private dog instructor fixing temperament problems, teaching agility, obedience and show classes. 
Sue has served on the FLCV Committee for many years now as Show Secretary and Treasurer, and seen the club grow into the open friendly club willing help in whatever way it can. Sue brings many years of club and dog experience. 
EMAIL: shows@flcv.org
Education Officer – Terri MacDonald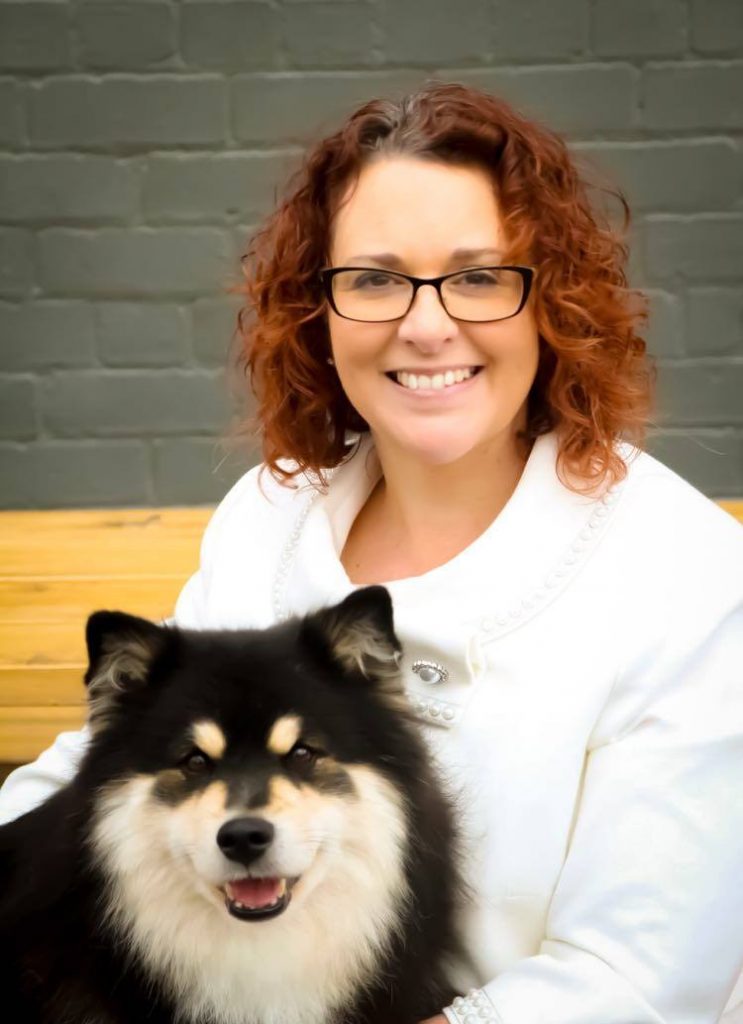 Terri has kindly taken up the role as the Education Officer this year on top of her responsibilities as the Health Officer and Secretary.
EMAIL: education@flcv.org
Fundraising Officer – Leah Benakovic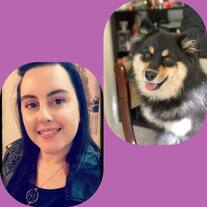 Having fallen for Finnish Lapphunds in early 2018, Leah along with her husband Mladen were over the moon when they found a little six month old looking for a home. And it's been no looking back since.

That little ball of fluff, called Korra, is two years old and loves to steal socks and the hearts of anyone she meets.

In 2019, both Leah and Korra get acquainted with the show ring and 2020 was meant to add more dog sports. However, looks like at home training will have to do for the moment.

Leah is continuing her time on the FLCV Committee this year in her new role as Fundraising Officer. She looks forward to getting into all this role has to offer and connecting more with members.
EMAIL: fundraiser@flcv.org
Health Officer – Terri MacDonald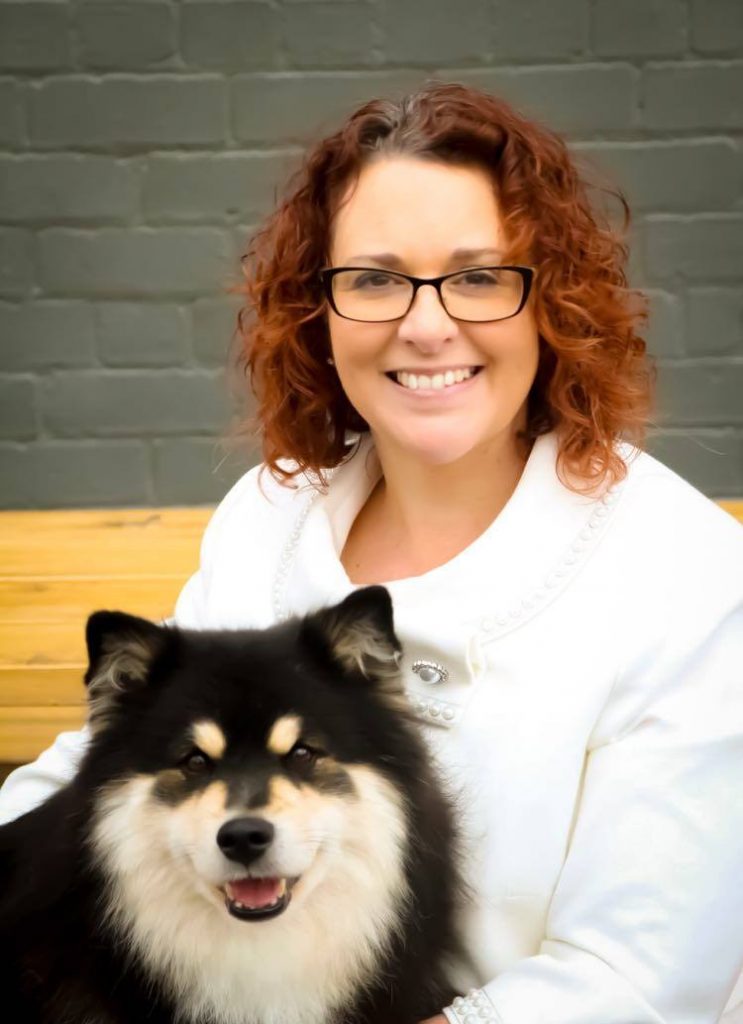 Terri has kindly taken up the role as the Health Officer this year on top of her responsibilities as the Education Officer and Secretary.
EMAIL: health@flcv.org
Member Liaison – Alice Bayly
Alice's love of Lappies started in 2013 after extensive research into suitable breeds for her lifestyle. Drawn to the intelligent nature of Finnish Lapphunds and having owned working breeds in the past, she brought Fenix home in early 2014 and he hasn't left her side since.
With help from Fenix, Alice discovered her real passion in pet photography, starting her own photography business with the hope that one day she'll win the lotto so that photographing Fenix (and other peoples pets) can be her full time job.​
EMAIL: members@flcv.org
Newsletter Editor – Nicole Pope
Nicole fell in love with Lappies about three years ago before welcoming her heart dog, Asko into her life.

Despite living in South Australia, she is enthusiastic about the Victorian Lappie community and loves hearing from fellow obsessed owners.

Her journalism and creative writing background means she's always on the hunt for a story with a Lappie ending (get it?) and loves delivering engaging content to members' inboxes.

She is a passionate breed advocate within SA, helping people meet other Lappies and organising regular catch-ups with owners.

Nicole enjoys obedience training, agility training and hikes with Asko.
EMAIL: newsletter@flcv.org
Publicity Officer – Caitlin Williams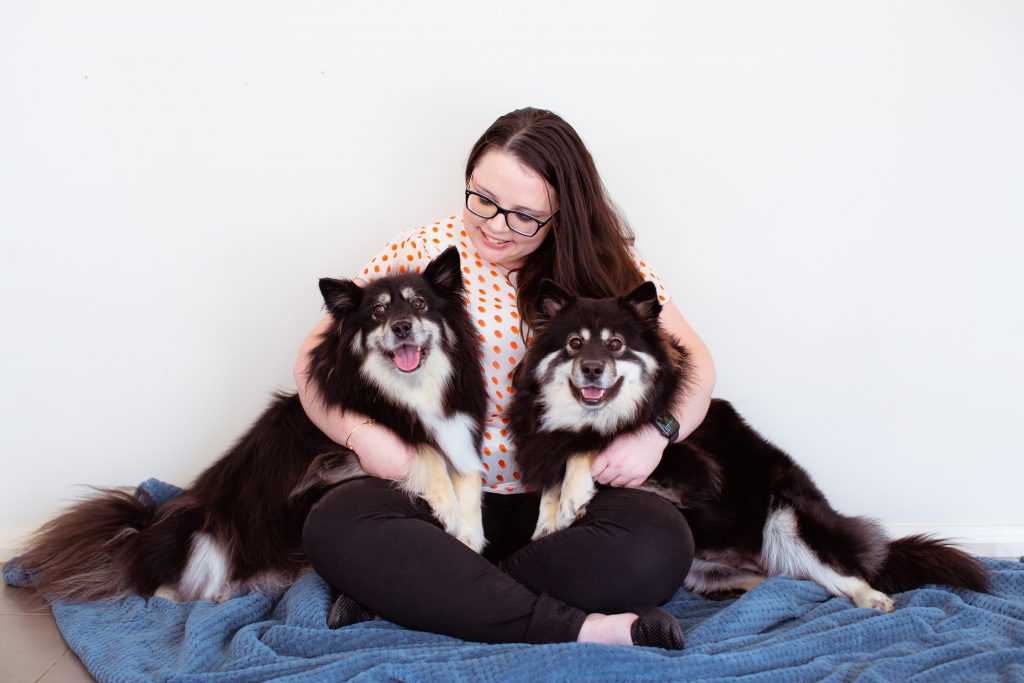 Caitlin fell in love with Finnish Lapphunds after a trip to Finland in 2014. After meeting some more Lappies at the Melbourne Dog Lovers Show in 2015, the decision was made to find one to bring into her home.
Maddi, a 4 year old mature Lappie from Theldaroy Kennels, arrived in August 2015. One Lappie isn't enough of course, and Helvi the puppy joined the family in January 2019. Caitlin shows Maddi as a neuter and Helvi as a bitch in many Victorian shows. She is planning to explore other activities with Helvi as she gets older, including dog sports, agility, and anything else that Helvi decides she likes! #soccermom 
As Publicity Officer and Webmaster for the FLCV, Caitlin is looking forward to becoming more involved in other club activities, as well as assisting the Committee to further the breed in Victoria and Australia.
EMAIL: publicity@flcv.org
Puppy/Adult Referral Officer – Meagan Thomas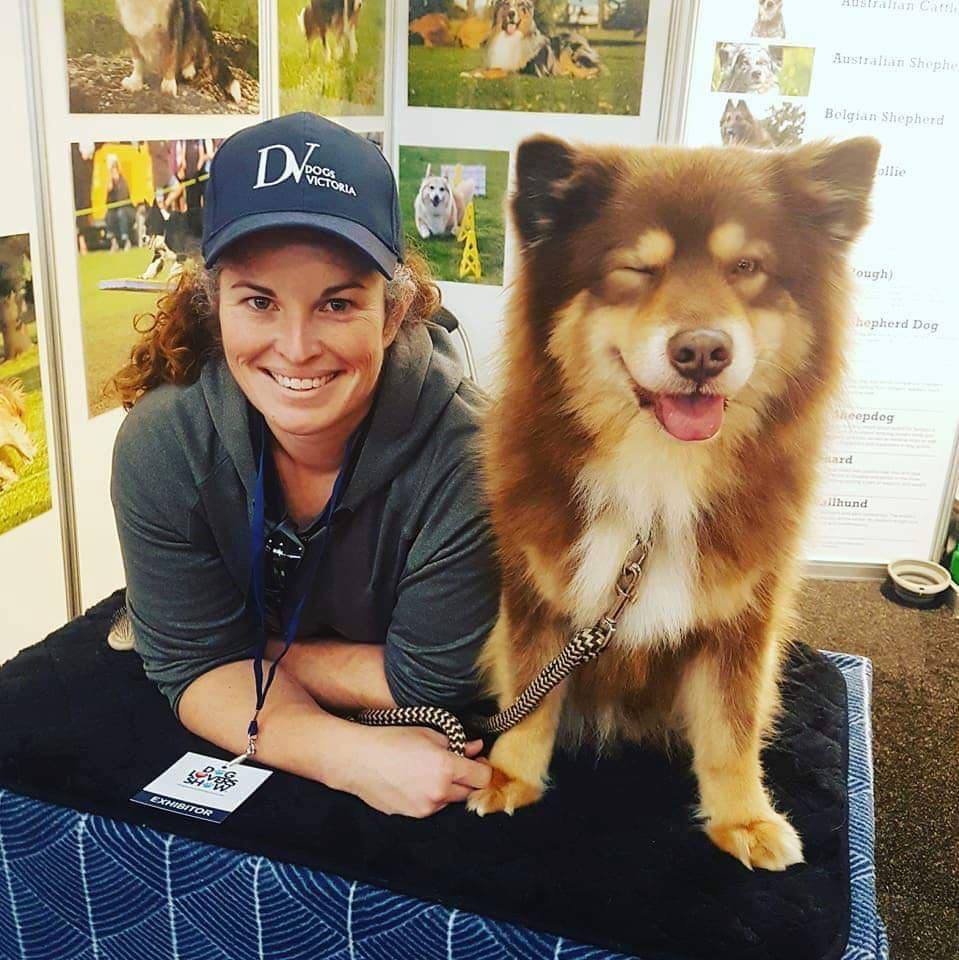 Finnish Lapphunds were Meagan's heart breed and although she had whippets at the time (and still does), Meagan welcomed her first Lappie in 2014. She and her partner are now owned by three Finnish Lapphunds, Taavi (BiSS CH Taigakoira Buoremus Davvir PT) – pictured, Piper (CH Armahani Kunzite Kruunu JC) and their home bred girl, Gerti (Juddabug Out of this World).

Meagan has been involved in the Lappie community for almost 7 years and is happy to be back on the Committee as the Adult and Puppy Referral Officer.

Meagan has lots of experience on committees and running events after being President of the Victorian Whippet Racing Club and running monthly race meets for 6 years.

She enjoys lure coursing and showing her dogs, and dabbles in agility and other fun sports mostly in the background.
EMAIL: puppies@flcv.org
Webmaster – Caitlin Williams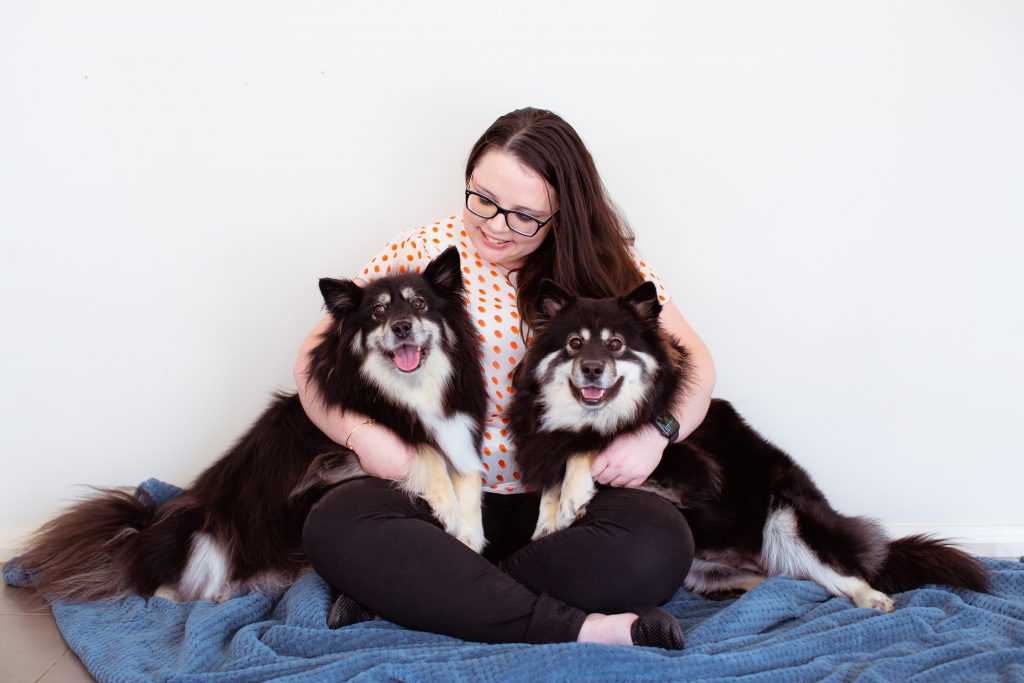 Caitlin has kindly taken up the role as the Webmaster this year on top of her responsibilities as the Webmaster for the club.
EMAIL: webmaster@flcv.org
Working Dog Officer – Jacqualine Lincoln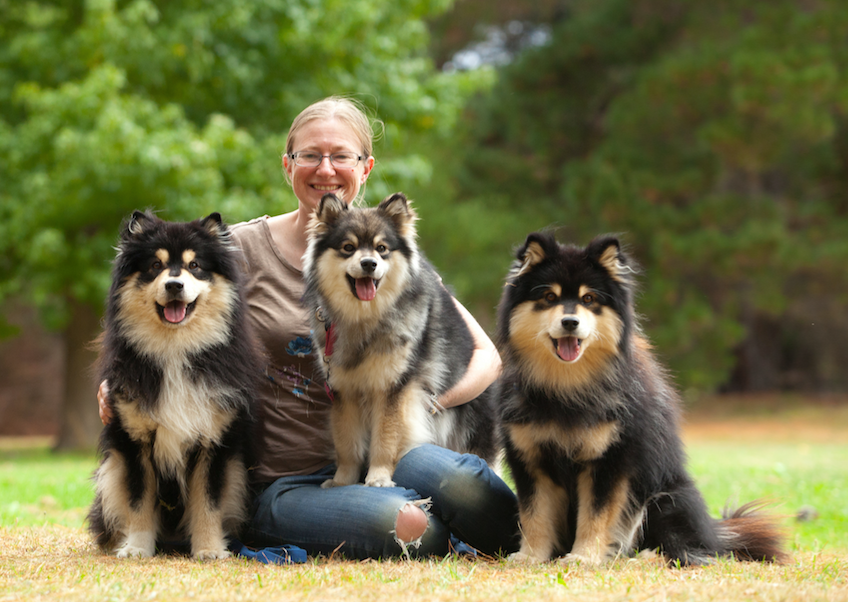 Jacq is a founding member of the FLCV, starting as its inaugural President, a role she continued for 10 years, before taking a break in 2019. She returns to the Committee as Working Dog Coordinator, a role that is dear to her heart as her origins in the dog world are in obedience and other sports.
 
She has owned Finnish Lapphunds for over 17 years. She has bred under the Armahani prefix since 2007 and shows regularly. She has titled two Supreme Champions (and bred a third), three Grand Champions (and bred a fourth and fifth), one CIB (International Champion) and a raft of both Australian Champions and Australian Neuter Champions.
 
She competes with her own dogs in several sports, having trained and trialled with the highest titled Herding Lappie and Rally-O Lappie to date (the famous Louis).  Several of her breeding are regularly seen out in rings with their owners and have the highest number of performance titles in the breed, across the widest range of sports.
 
She is currently owned by Louis, who is 13 and now retired, and Baby, who at 6 is training in obedience, rally-o, agility, and tricks, and is also titled in endurance and lure coursing.
EMAIL: workingdog@flcv.org