CLUB COMMITTEE
The Committee of the Finnish Lapphund Club of Victoria exists to represent members interests, and manage the general running of the Club and its activities. All Committee positions are open for election on an annual basis at the FLCV Annual General Meeting, as per the FLCV Rules.
If you have interest in one day running for a position on Committee, please contact the Secretary who can explain to you the process of election and the general commitment required.
The 2022 committee has now been elected. Read on to learn more about each committee member.
President – Jacqualine Lincoln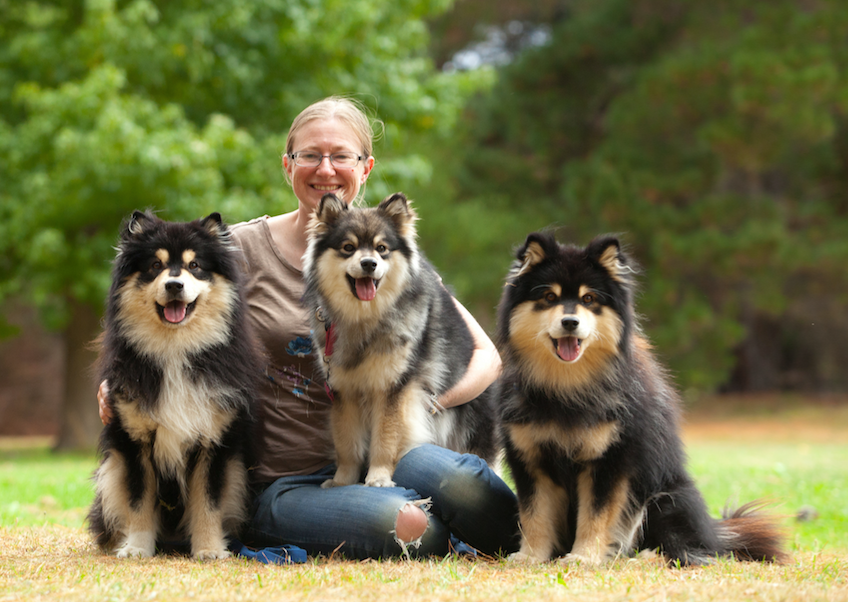 Jacq is a founding member of the FLCV, starting as its inaugural President, a role she continued for 10 years, before taking a break in 2019. She returned to the Committee as Working Dog Coordinator in 2020, a role that is dear to her heart as her origins in the dog world are in obedience and other sports. In 2021 she takes up the President mantle again.
She has owned Finnish Lapphunds for over 18 years. She has bred under the Armahani prefix since 2007 and shows regularly. She has titled two Supreme Champions (and bred a third), three Grand Champions (and bred a fourth and fifth), one CIB (International Champion) and a raft of both Australian Champions and Australian Neuter Champions. She competes with her own dogs in several sports, having trained and trialled with the highest titled Herding Lappie and Rally-O Lappie to date (the famous Louis). Several of her breeding are regularly seen out in rings with their owners and have the highest number of performance titles in the breed, across the widest range of sports.
Jacq is currently owned by Louis, who is 14 and now retired, and Baby, who at 7 is training in obedience, rally-o, agility, and tricks, and is also titled in endurance and lure coursing.
EMAIL: president@flcv.org
Vice President – vacant
EMAIL: vicepresident@flcv.org
Treasurer – Sue Taylor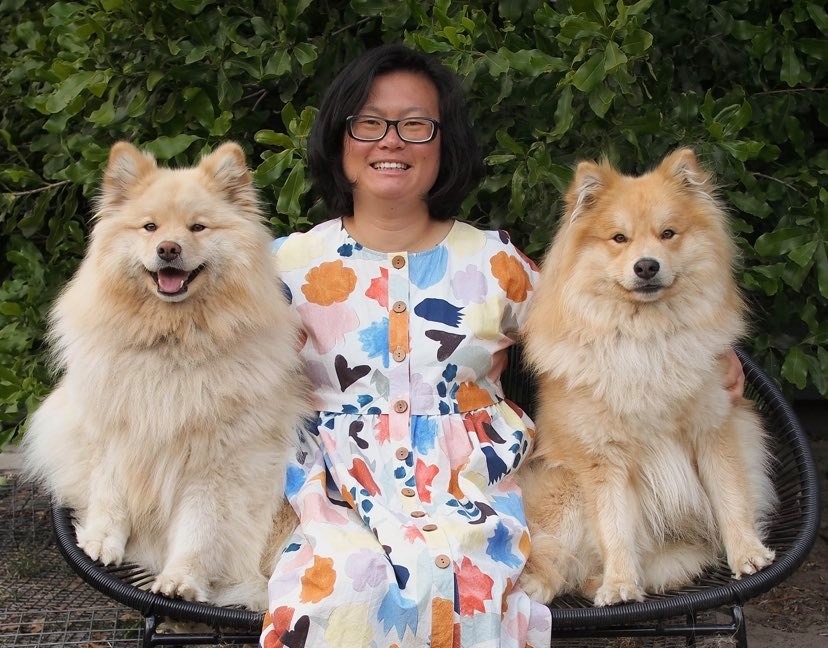 Sue is the owner of the beautiful cream Mimi (on the left) and the handsome sable Skipper (on the right).
Sue and her Lappies attend dog sports and shows around Victoria and South Australia amongst a busy family schedule.
Sue initially started as a pet owner, became very interested in the breed and subsequently joined the Committee to help promote Lappies in Victoria.
Sue has been heavily involved with the Lappie community for many years, including several years on the Committee in various roles including Secretary and Publicity Officer. When she isn't participating in dog events, she can be found spending time with her family.
EMAIL: treasurer@flcv.org
Secretary – Cherelle Latta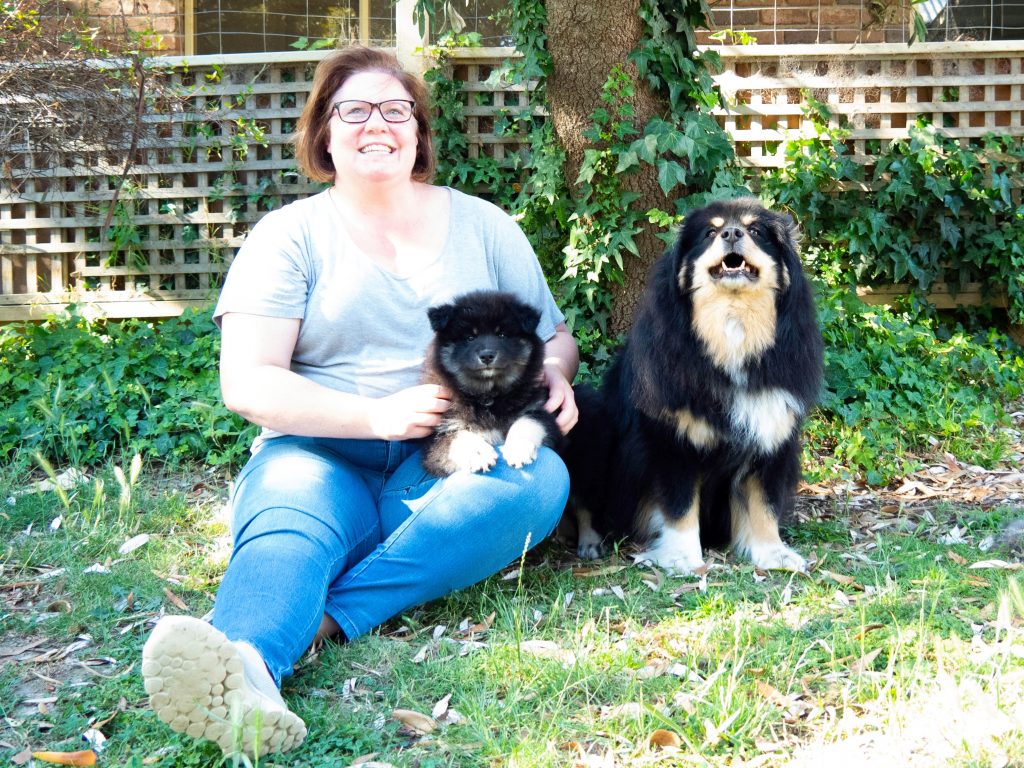 Cherelle has been a member of the Lappie community in Australia for 16 years and was a regular attendee at the Lappie Picnics which preceded the FLCV.
She began her Lappie journey in 2005 with Willoughby from Setareh Kennels and currently shares her home with Taija (affectionately known as Woozy), now retired from the show ring and Mr Darcy, both from Armahani Kennels.
While Cherelle does often accompany her dogs to shows, she prefers to hand the lead to their breeder, so you will usually find Cherelle on the outside of the ring.
Having spent her non dog career as an administrator working with corporate Boards, Cherelle joins the FLCV Committee as Secretary.
EMAIL: secretary@flcv.org
Show Secretary – Simone Dillon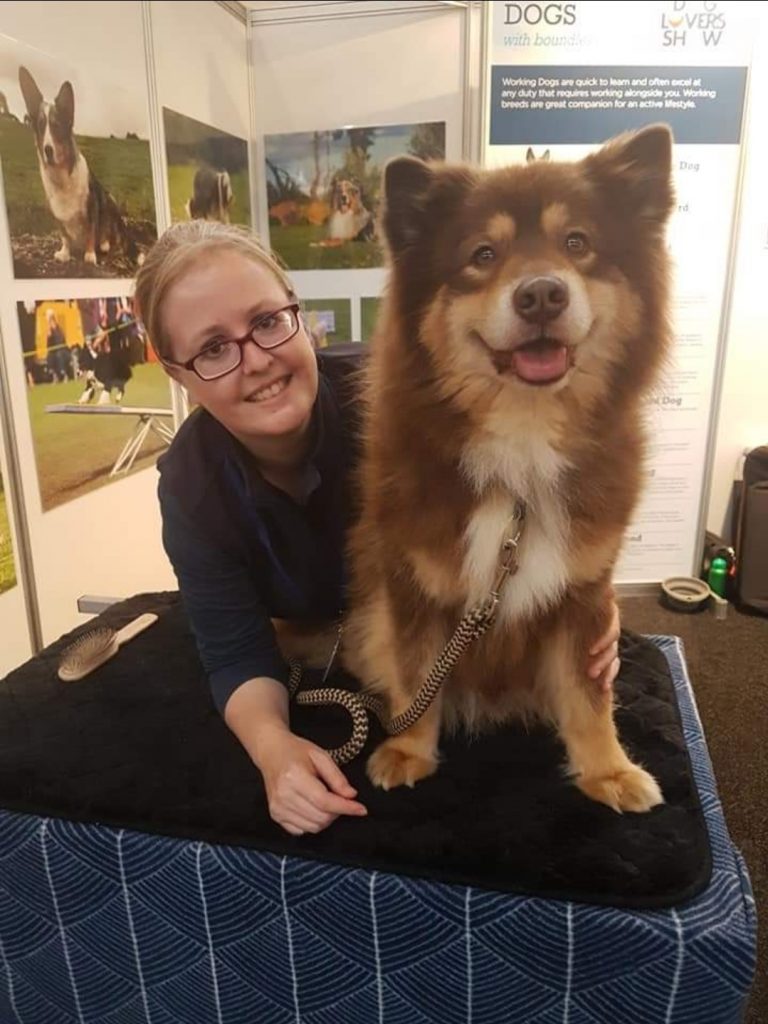 Simone became a Lappie owner in early 2014 and hasn't looked back since! Simone shares her life with three beautiful Lappies – Taavi, Piper and their kid Gerti. Simone enjoys showing her Lappies, and is also interested in lure coursing, herding and other dog sports.
An active contributor to the administrative side of the Victorian dog show scene with other clubs, Simone now takes over the role of Show Secretary for the club – thank you to the outgoing show secretary Sue Sharp for all your hard work and dedication to the FLCV!
Simone looks forward to working with the rest of the committee to produce the very best experience for all judges, exhibitors and visitors for future club shows.
EMAIL: shows@flcv.org
Education Officer – Kira Sergiacomi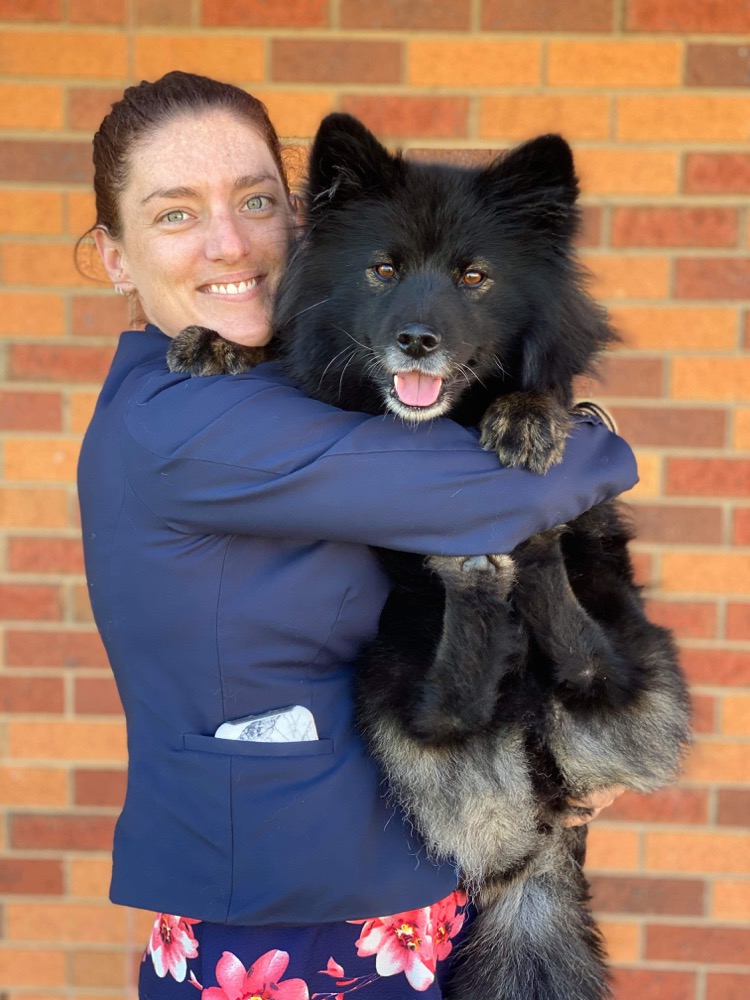 From a young age, Kira had a fondness and knack for training working dogs. Determined to have her own working line Border Collie, Kira had some significant and unexpected life style changes in 2009, which resulted in a cross country move and a change in dog criteria. It was as if by chance that she stumbled on a picture of a Finnish Lapphund, and so began her long 2 year process of research and waiting. In 2011 she finally welcomed her first Lappie home and never looked back.
Involved in the breed for over a decade, Kira along with her partner Curtis and their two Lappies, form the Ehana prefix. They compete in conformation shows, tricks and backpacking and train in conditioning, scent work, herding, rally, to make sure their dogs are always having fun.
Kira has a passion for researching all things canine and is a self confessed crazy dog lady, she is excited to contribute to the club through her role as Education Officer and hopes to get people as addicted to the breed as she is.
EMAIL: education@flcv.org
Fundraising Officer – Leah Benakovic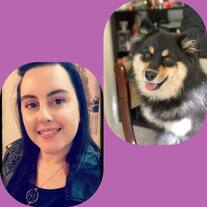 Having fallen for Finnish Lapphunds in early 2018, Leah along with her husband Mladen were over the moon when they found a little six month old looking for a home. And it's been no looking back since.

That little ball of fluff, called Korra, is two years old and loves to steal socks and the hearts of anyone she meets.

In 2019, both Leah and Korra get acquainted with the show ring and 2020 was meant to add more dog sports. However, looks like at home training will have to do for the moment.

Leah is continuing her time on the FLCV Committee this year in her new role as Fundraising Officer. She looks forward to getting into all this role has to offer and connecting more with members.
EMAIL: fundraiser@flcv.org
Health Officer – Shareen Chouffot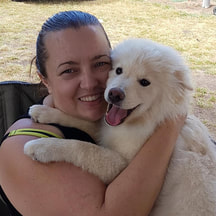 After first discovering Finnish Lapphunds in 2007, it took Shareen two years to welcome home her first and second Lappies: Mischa and Dolce. She is unashamedly addicted and now has four Lappies living at home. Together with her partner, Glen, she has been breeding under the 'Caleebra' prefix since 2013.
Her canine interests include Conformation, Obedience, Tricks, Rally-O and Agility, though she only competes in Shows, Rally and Lure Coursing as she's too clumsy for the rest. Frequently moving across states, Shareen has served on the committee of the FLCV whenever they're in Victoria and has been a member of the Lapphund Club of Finland since 2011.
She passionately believes dogs are happiest when working and spending time with you and thoroughly enjoys the bond and the thrill of achieving those milestone / light bulb moments in training.
Shareen looks forward to serving the Lapphund Community through her continued involvement with the FLCV.

EMAIL: health@flcv.org
Member Liaison – Alice Bayly
Alice's love of Lappies started in 2013 after extensive research into suitable breeds for her lifestyle.
Drawn to the intelligent nature of Finnish Lapphunds and having owned working breeds in the past, she brought Fenix home in early 2014 and he hasn't left her side since.
Alice's Lapphund pack has since expanded to include two beautiful girls, Mischa and Autumn. She can be found out most weekends with at least one of the Lappies close by.
EMAIL: members@flcv.org
Newsletter Editor – Nicole Ransom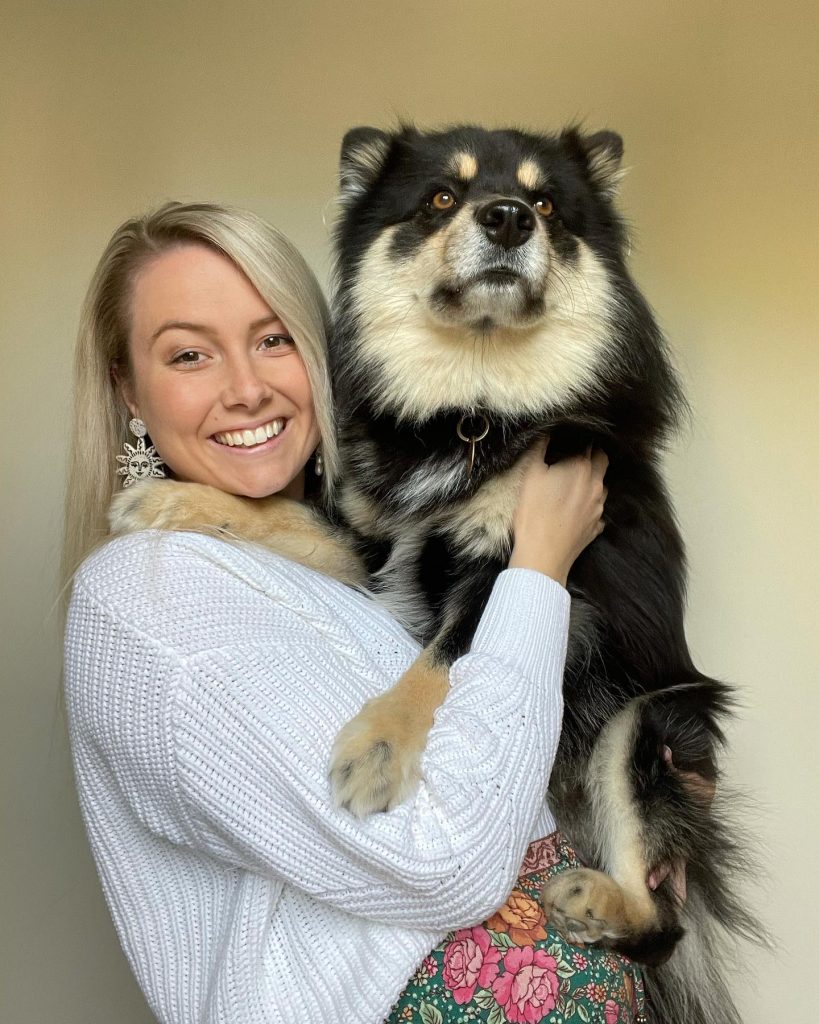 Nicole fell in love with Lappies about six years ago before welcoming her heart dog, Asko into her life.
Despite living in South Australia, she is enthusiastic about the Victorian Lappie community and loves hearing from fellow obsessed owners.
Her journalism and creative writing background means she's always on the hunt for a story with a Lappie ending (get it?) and loves delivering engaging content to members' inboxes.
She is a passionate breed advocate within SA, helping people meet other Lappies and organising regular catch-ups with owners.
Nicole enjoys obedience training, trick training and weekend hikes with Asko.
EMAIL: newsletter@flcv.org
Publicity Officer – vacant
EMAIL: publicity@flcv.org
Puppy/Adult Referral Officer – vacant
EMAIL: puppies@flcv.org
Digital Officer – Caitlin Williams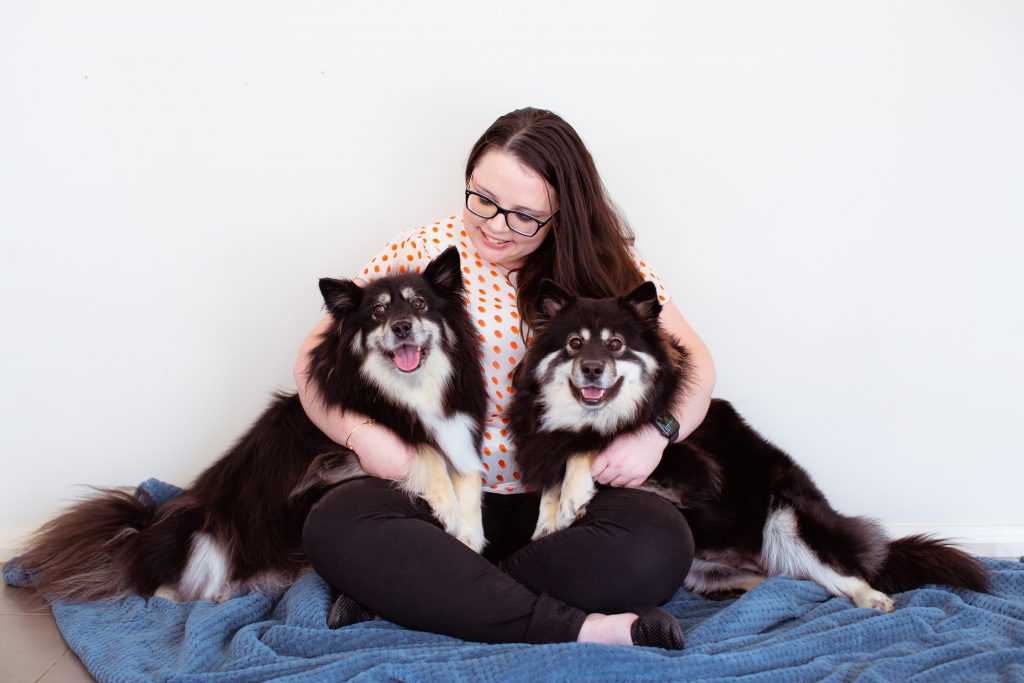 Caitlin fell in love with Finnish Lapphunds after a trip to Finland in 2014. After meeting some more Lappies at the Melbourne Dog Lovers Show in 2015, the decision was made to bring one into her home.
Maddi, a 4 year old mature Lappie from Theldaroy Kennels, arrived in August 2015. One Lappie isn't enough of course, and Helvi the puppy joined the family in January 2019. Caitlin shows Helvi as a bitch in many Victorian shows, and sometimes brings Maddi out of retirement to show as a neuter.
When not showing, Maddi and Helvi can be found sleeping in the sunshine, playing with their German Shepherd sister Vega, or exploring their neighbourhood.
EMAIL: digitalofficer@flcv.org
Working Dog Officer – vacant
EMAIL: workingdog@flcv.org
General Committee Member – Geraldine Howson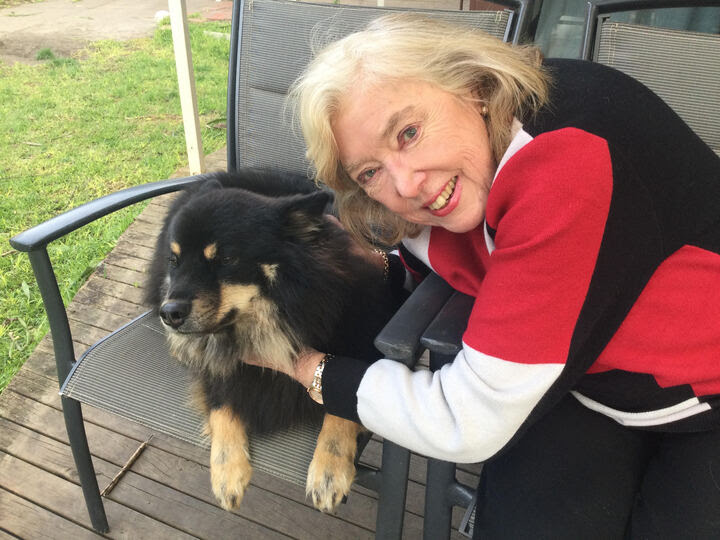 Our budgie died so we decided we needed a dog!
Our lifestyle was changing and we now had the time to devote to a dog. Don and our daughters researched breeds and luckily came upon the Finnish Lapphund. Everyone in the community was so generous with their time and knowledge and allowing us to visit their dogs.
Lyyti joined our family in January 2020. A true covid baby. Being a general member gives me the opportunity to give back to this wonderful community.
General Committee Member – Kylie Brown
A lifelong love of dogs took a new direction after discovering lappies in 2017.  After a couple of years lappie stalking, researching, visiting shows and speaking with breeders, Kylie and her family were lucky enough to welcome Link into their family in late 2019.
Lappie love is truly a thing, and Kylie fell madly in love with this beautiful, intelligent breed and the lappie community.
During lockdowns, Kylie and Link loved trick training, and now their time is spent on family adventures, hanging at the footy and hiking with lappie friends.
In the future, they would like to try pack dog trials, and perhaps train Link as a therapy dog due to his love of people and sensitivity to their needs.